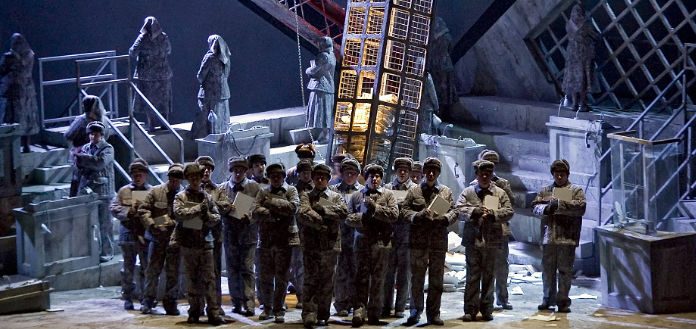 The Welsh National Opera, in Cardiff, United Kingdom, has this week announced a new Conductor-in-Residence position for female conductors only - designed to address the issue of gender balance across the classical music industry.
"Welsh National Opera is aware of some of the challenges faced by women entering into a conducting career ... and we are keen to find ways to re-address the gender balance across the industry ..." Managing Director Leonora Thomason has said.
The 18 month position is open to aspiring female conductors aged 19–35 and will provide the recipient the opportunity to work directly with the Welsh National Opera Orchestra, mentoring from an established UK-based female conductor, a bursary plus some fiscal support for travel. 
Applications to be received by 31st of October 2018.
For more information visit: https://bit.ly/2u3ZzuD
PHOTO CREDIT: CLIVE BARDA