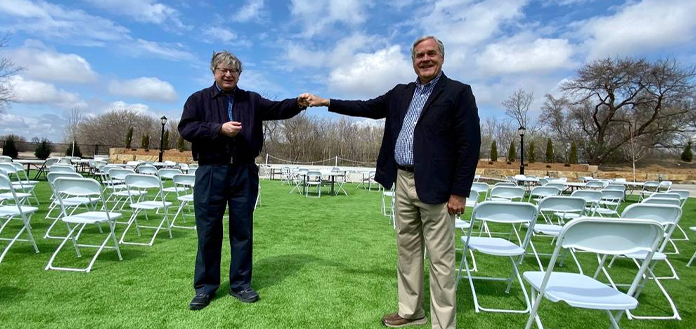 The concert will take place in Wichita, Kansas on May 14, and will finish with a grand finale of fireworks.
The music director of the symphony, Don Reinhold, and the Botanica director, Marty Miller, decided back in 2012 that the symphony would hold a concert at its new amphitheater.
As venues around the country begin to re-open, this outdoor event will enforce safe, socially distant, and necessary COVID-19 restrictions.
"We've been sheltered long enough," Marty Miller said. "We're humans. We want to be outside. We like to socialize with other people. For the sacrifices that people have made over the past year to beat this pandemic, it's time to reward ourselves for making those sacrifices."