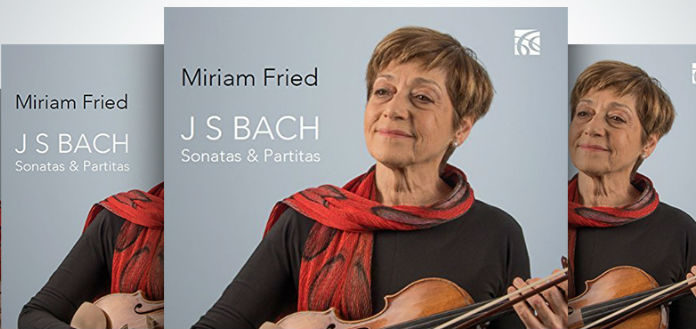 To help celebrate the international release of violinist Miriam Fried's new album 'J.S. Bach: Sonatas & Partitas', The Violin Channel in conjunction with Nimbus Records is this week giving away 5 fresh-off-the-press personally-autographed CD copies.
Taken from a live recording environment in Jerusalem, the new disc features all 6 Johann Sebastian Bach solo violin sonatas and partitas.
"The sonatas and partitas have fascinated me all my life … I have been performing them from the beginning of my career, so I felt this project was a fitting way to celebrate my 70th birthday," Miriam has told The Violin Channel.
"These masterpieces are noble, imaginative, magical, grand and unbelievably logical … the sheer mastery of this music is awe inspiring," the New England Conservatory pedagogue and former Queen Elisabeth and Paganini International Violin Competitions 1st prize winner has said.
"How one small instrument like the violin can encompass such a range of emotional content is truly remarkable."
Enter to Win: http://s.heyo.com/75cfce
Entries Close: 29th November, 2017.
Track previews available now on Amazon and iTunes: