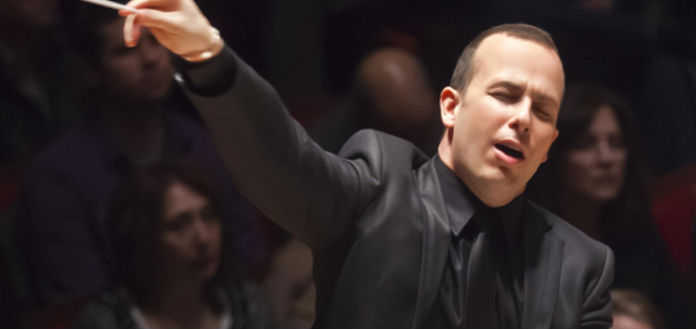 The Metropolitan Opera, in New York has today announced French-Canadian conductor, Yannick Nezet-Seguin as their new Music Director.
He will serve as Music Director-Designate from the commencement of the 2017-18 season, for 2 production per year - and take on full duties of the position in 2020-21.
The 41 year old will succeed Maestro James Levine - who will step down from the podium at the end of the current season after more than 40 years in the leadership role.
"Becoming the Music Director of the Metropolitan Opera is the fulfillment of a lifelong dream for me - I believe it is the greatest opera company in the world with the best principal singers on the planet," Nezet-Seguin has told The New York Times.
"Yannick was the clear choice … he is the right artist to lead us forward into a new chapter in the history of the Met," Met Opera General Manager, Peter Gelb has said.
Nezet-Seguin has served as Principal conductor of the Montreal Orchestre Metropolitan since 2000 - and as Music Director of the the Philadelphia Orchestra since 2012.
Maestro Levine will move the role of Music Director Emeritus.