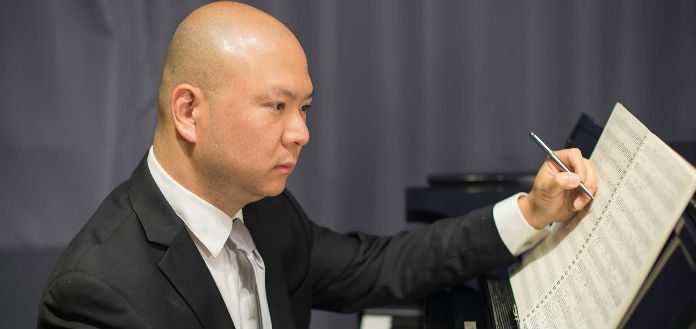 New York's Ensemble 212 performing Mendelssohn's Octet in E Flat Major Op. 20 – arranged for full orchestra with winds.
Recorded live on the 17th of June, 2017 – with conductor and arranger Yoon Jae Lee.
"I first became acquainted with Mendelssohn's Octet when I was ten years old … it immediately made a lasting impression on me and my enthusiasm for the work has never waned …." Yoon Jae has told The Violin Channel.
"When I learned that Mendelssohn orchestrated the Scherzo as a substitute movement for the Minuetto of his First Symphony for its London premiere in 1829, the possibility of orchestrating the other movements became more convincing …" he has said.
"The challenges faced were how to put my own personal stamp on the transcription as an original work while staying true to Mendelssohn's style … while we may never know how Mendelssohn himself would have orchestrated the octet, my idea was to capture the spirit of Mendelssohn by carefully studying his early orchestral works … gaining insight into his musical style."
MENDELSSOHN | OCTET IN E FLAT MAJOR OP. 20 (ARR. FULL SYMPHONY WITH WINDS) | YOON JAE LEE & ENSEMBLE 212 | 2017