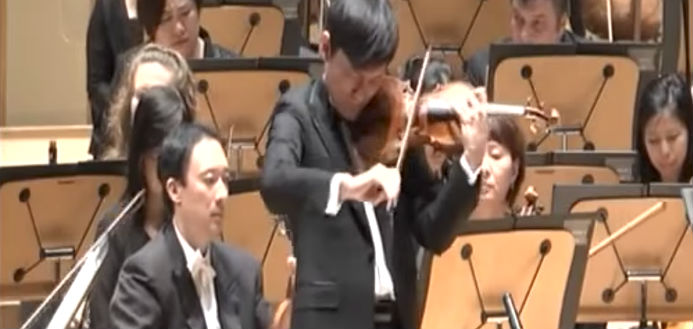 Archival performance of the then 20 year old VC Young Artist Yu-Chien Benny Tseng's 1st prize winning performance - in the Final of the inaugural 2015 Singapore International Violin Competition.
Recorded live with conductor Vladimir Verbitsky - and the Singapore Symphony Orchestra.
The candidates have this week been announced for the 2018 competition.
https://www.youtube.com/watch?v=YlEWOs6r53s
VC YOUNG ARTIST YU-CHIEN BENNY TSENG | SIBELIUS VIOLIN CONCERTO | 1ST MVT | VLADIMIR VERBITSKY & SINGAPORE SYMPHONY | 2015 SINGAPORE INTERNATIONAL VIOLIN COMPETITION | 1ST PRIZE