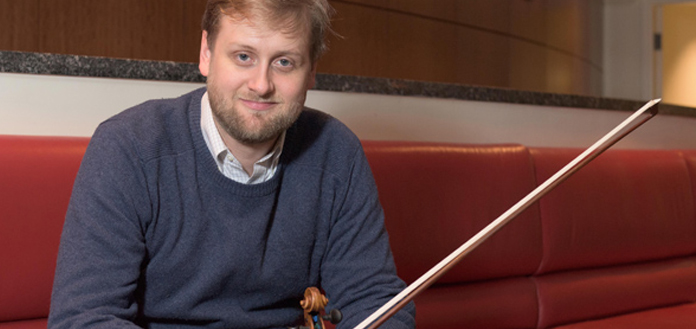 A graduate of the Curtis Institute of Music, DePue served as concertmaster of the Indianapolis Symphony Orchestra (ISO) for 11 years — until stepping down without announcing a reason in 2018. He was also a member of the Philadelphia Orchestra's first violin section for five years and currently plays in the Indianapolis Quartet.
DePue is a well-known crossover musician, as a founding member of the classical crossover group Time for Three. Currently, with his three other violinist brothers, he plays in The DePue Brothers Band, which blends bluegrass and classical music with jazz, blues, and rock.
The Carmel Symphony Orchestra (CSo) is located in Carmel, Indiana, and is a resident of the Palladium at the Center for the Performing Arts.
CSO Artistic Director Janna Hymes emphasized DePue's energy, warmth, versatility, and overall music passion and expressed excitement about his appointment as concertmaster. Earlier this year, DePue joined the CSO as a guest artist for a performance of Vivaldi's Four Seasons.
"I am incredibly honored and thoroughly delighted to join Carmel Symphony Orchestra as Concertmaster," DePue said in a CSO press release. "Moreover, we're going to have fun while making music, and we're going to share that fun with our audiences at the Palladium and other venues."