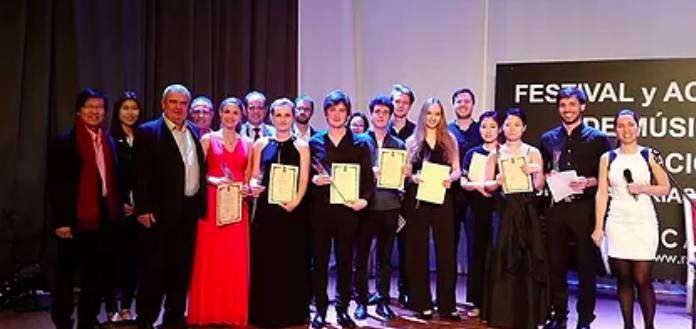 24-year-old Portuguese cellist Goncalo Lélis has this week been awarded 1st prize at the 2019 Agustin Aponte International String Competition – in Tenerife, Spain.
A graduate of the Escuela Superior de Musica Reina Sofia, where he studied with Natalya Shakhovskaya and Ivan Monighetti, Goncalo will receive €2000.
Second prize was awarded to violinist Michael Nodel.
Joint third prizes were awarded to violist Daichi Yoshimura, cellist Yejin Kim and violinist Mio Sasaki.