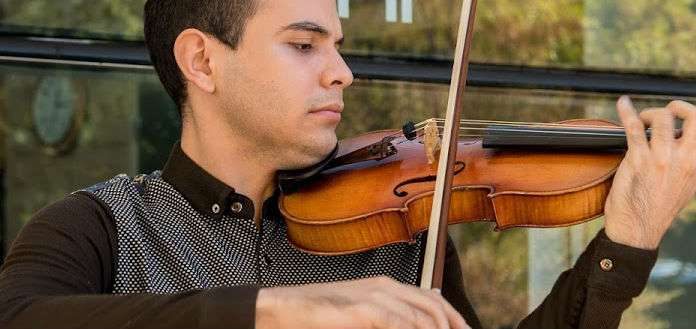 Yamaha Music has this week announced the eleven 2019 Yamaha Young Performing Artist winners – including Venezuelan-born violinist Samuel Vargas.
The 2019 Yamaha Young Performing Artists are:
Violinist Samuel Vargas
Flutist  Alejandro Lombo
Oboist Bhavani Kotha
Clarinetist Freya Spence
Saxophonist Eric Zheng
Trumpeter Cade Gotthardt
Jazz trombonist Dave Mosko
Classical trombonist Connor Rowe
Percussionist Austin Keck
Classical pianist Xinzhu Ma
Jazz pianist Will Kjeer
Presented each year to recognize outstanding young classical, jazz and contemporary musicians, aged 18 to 22, the eleven artists will receive customized career development mentorship and marketing opportunities – and will be presented with performance opportunities at this year's Yamaha All Summer Symposium, at Ball State University in Indiana.
"For more than 30 years, the YYPA program has supported music education and helped foster the careers of young, aspiring musicians,"  John Wittmann, Director of Artist Relations and Education has told The Violin Channel.
"We are thrilled to honor Samuel and the 10 other winners for their remarkable talent at this phase of their music career and watch as they builds upon the YYPA legacy in his path to a promising future," he has said.