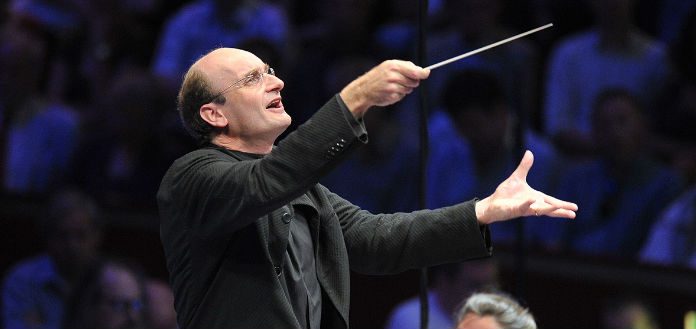 The Royal Liverpool Philharmonic Orchestra, in England, has announced the appointment of English conductor Andrew Manze as its new Principal Guest Conductor – effective from September of this year.
"Andrew is in great demand around the world as a guest conductor, so we are thrilled that we can recognise the great partnership he has established with our orchestra and our audiences over a number of years ..." Orchestra Chief Executive Michael Eakin has said.
"The Liverpool audience is wonderful, the orchestra's education work is utterly admirable, the management is courageous and fun, and the orchestra plays with such warmth and a spirit of collaboration that visits to Liverpool Philharmonic have become a very important part of my musical life," the 53-year-old conductor and violinist has said.
Andrew currently serves as Chief Conductor of the NDR Radiophilharmonie, in Hannover, Germany – and has previously held principal and principal guest conducting positions with the Helsingborg Symphony Orchestra, BBC Scottish Symphony Orchestra and the Norwegian Radio Symphony Orchestra.
PHOTO CREDIT: CHRIS CHRISTODOULOU