New York Phil Clarinetist Launches #TakeTwoKnees Musical Challenge For Racial Justice
Clarinetist Anthony McGill has launched a new #TakeTwoKnees social challenge - aimed to shine a light on his African American communities' struggle for racial justice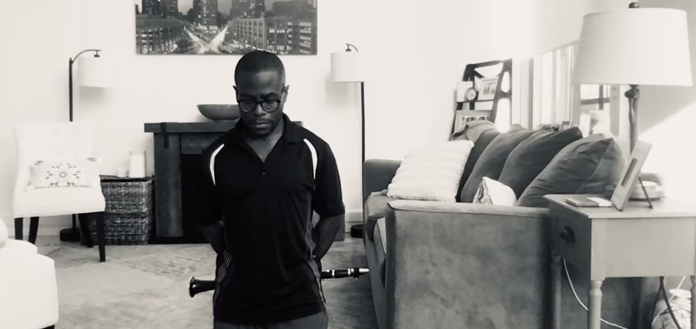 New York Philharmonic Principal Clarinetist Anthony McGill has this week announced the launch of his new #TakeTwoKnees social challenge - aimed to shine a light on his African American communities' struggle for racial justice.
"What the news this week and most weeks of my life demonstrates is that Black lives didn't matter in our glorified past, and still don't matter that much today …" Anthony, the first African-American principal player appointed to the New York Philharmonic, has this week said.
"Let's try and #TakeTwoKnees in the struggle for justice and decency ... no guidelines ... your message, your voice, your mission, your focus ... just #TakeTwoKnees for what you believe in ..." he has said.
"We need to figure this out and confront it."
Musicians, including violinists VC Artist Noah Bendix-Balgley, Elena Bianca and Melissa White, opera singer Lawrence Brownlee, flutist Demarre McGill and pianist Shai Wosner have joined Anthony in his #TakeTwoKnees online movement.
There's a man going 'round taking names.

This is in response to my friend @mcgillab challenge. #HowAboutNow #TakeTwoKnees #BlackLivesMatter. pic.twitter.com/SzSgfOEh37

— Lawrence Brownlee (@Brownleetenor) May 28, 2020
I want to thank @mcgillab for creating this challenge and it's a pleasure to accept it. Though the pain is so deep, I know above all else: we are strong. We are resilient. This is for everyone mourning right now. #blacklivesmatter #taketwoknees #flute pic.twitter.com/trW7jrNaZz

— Allison Loggins-Hull (@alogginshull) May 29, 2020