Applications Open for the 2022 Meadowmount School of Music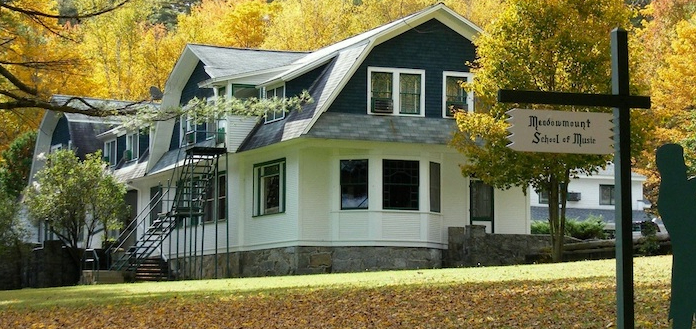 Applications are open for the 2022 Meadowmount School of Music — being held from June 25 to August 13, 2022, in Westport, New York.
The Meadowmount School of Music was established in 1944 by pedagogue Ivan Galamian and offers a 7-week summer program in the Adirondack Mountains of upstate New York for aspiring professional string players.
Former students include Itzhak Perlman, Ani and Ida Kavafian, Kyung-Wha and Myung-Wha Chung, Jesse Montgomery, Rachel Barton Pine, Pinchas Zukerman, Jaime Laredo, Michael Rabin, Yo-Yo Ma, Lynn Harrell, Joshua Bell, and James Ehnes.
Applications are open to violinists, violists, and cellists.
The 2022 faculty comprises new Artistic Director Janet Sung, I-Hao Lee, Gerardo Ribeiro, Ann Setzer, Ivan Ženatý, Molly Carr, Anna Petrova, Jutta Puchhammer-Sédillot, Patricia McCarty, Hans Jørgen Jensen, VC Young Artist Sihao He, Julia Lichten, Kikuei Ikeda, and Steven Rochen.
VC Artist Matthew Lipman and Philip Setzer are among this year's Guest Artists.
To apply, visit: https://bit.ly/332zwZv