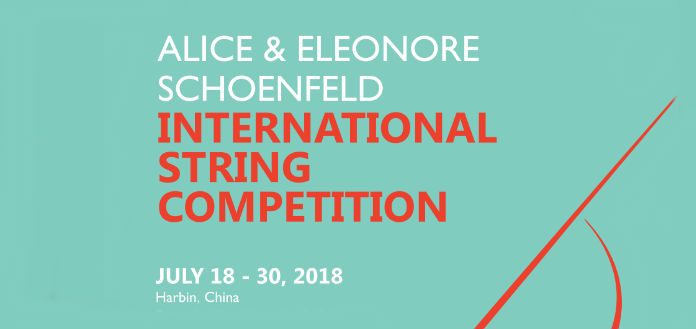 Applications are now open for the 2018 Alice & Eleonore Schoenfeld International String Competition - to be held in Harbin, China from the 18th to 30th of July.
Open to violinists, cellists, string quartets, piano trios and piano quartets of any nationality, the 1st prize violin and cello winners will receive US $30,000.
The 1st placed chamber ensemble will receive US $20,000.
The 2018 jury will include: Jean-Jacques Kantorow (Chair), David Geringas (Chair), Ole Bøhn, Andrés Cárdenes, Anne Gastinel, Karine Georgian, Rudolf Koelman, Kun Hu, Grzegorz Kotow, Jakob Kullberg, Alexander Markov, Amit Peled, James Tennant, Raphael Wallfisch and Raimund Trenkler (Distinguished Artistic Panel).
Former prize winners include VC Artists Bomsori Kim, Ji Won Song, Richard Lin and the Notos Quartett.
For further details, visit: schoenfeldcompetition.com.
Applications to be received by 15th of April, 2018.