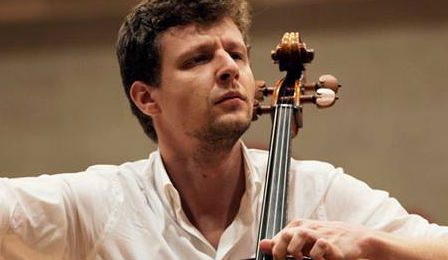 28 year old Hungarian cellist Istvan Vardai has been awarded 1st prize, in the Cello Division at the 2014 63rd ARD International Music Competition, in Munich, Germany.
2nd Prize was awarded to 20 year old Andrei Ioniţă, from Romania – with 3rd Prize presented to 21 year old Bruno Philippe, from France.
A student of László Mezö, Reinhard Latzko and Boris Pergamenschikow, Istvan is a former prize winner at the Popper, Brahms, Emanuel Feuermanm, Tchaikovsky and Geneva International Cello Competitions.
Open to participants from any nation, born between 1985 and 1997 - the annual ARD competition is the largest international classical music competition, in Germany.
Previous 1st prize winners include luminaries: Jessye Norman, Francisco Araiza, Natalia Gutman, Christoph Eschenbach, Nobuko Imai, Mitsuko Uchida, Thomas Quasthoff, Yuri Bashmet, Christian Tetzlaff, Sharon Kam, Heinz Holliger, Isabelle Moretti,Peter Sadlo and Maurice André.
No 1st prize was awarded in this year's Piano Division - 2nd Prize was presented to Ho Chi Han, from South Korea.
1st prize in this year's Percussion Division was awarded to Simone Rubino, from Italy.
No 1st prize was awarded in the Wind Quintet Division - 2nd Prize was presented to the Azahar Ensemble, from Spain.