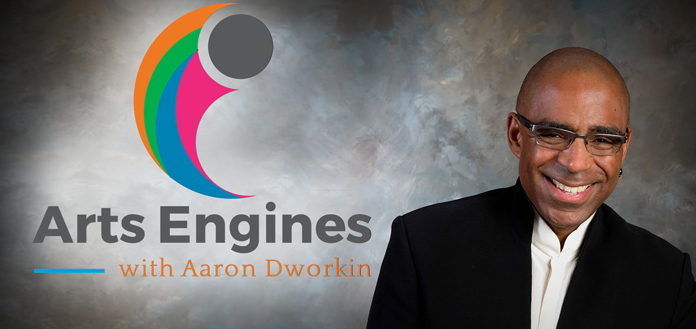 Social entrepreneur, author and artist, Aaron Dworkin has this week released the fourth episode of the new arts video series: 'Arts Engines.'
Produced in partnership with the Detroit Public Television, Ovation TV, American Public Media and The Violin Channel, each episode highlights the perspectives of the thought leaders and game-changers who are creating significant impact in the field of the arts.
In this episode, Aaron sits down with London Philharmonic Orchestra Chairman, Victoria Robey – as they discuss the power of music in a changing world.
"Music is a universal language and it has the capacity to pull at your heart in a funny way and if you need something, some inspiration to draw on, I think you can find a piece of music for any need," Victoria has said.
PREVIOUS 
ARTS ENGINES | Aaron Dworkin – With Bienen School of Music Dean Toni-Marie Montgomery [EPISODE 2]
ARTS ENGINES | Aaron Dworkin – With European Youth Orchestra President Marshall Marcus [EPISODE 3]
ARTS ENGINES | Aaron Dworkin – With Dance USA Executive Director Amy Fitterer [EPISODE 4]
ARTS ENGINES | Aaron Dworkin – With Arizona State University's School of Arts Dean, Steven Tepper [EPISODE 5]