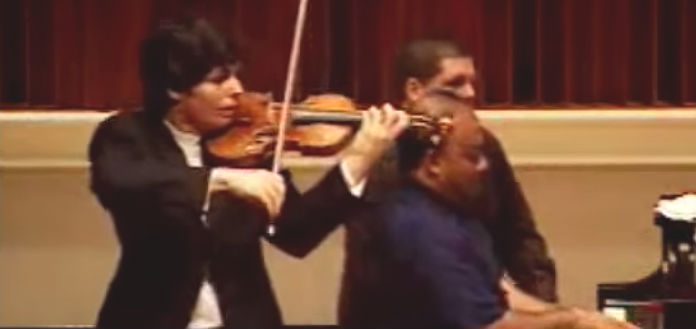 Incredible 2006 archival footage of Italian-born German violinist, VC Artist Augustin Hadelich performing Chopin's Nocturne in C Sharp Minor - with pianist Rohan de Silva.
Recorded live in the opening round of the 2006 Indianapolis International Violin Competition - where he went on to claim the 1st prize.
The 40 opening-round candidates have this week been announced for the 10th Quadrennial International Violin Competition of Indianapolis – to be held from 31 August to 16 September, 2018. 
VC ARTIST AUGUSTIN HADELICH & ROHAN DE SILVA | CHOPIN | NOCTURNE IN C SHARP MINOR (ARR. MILSTEIN) | 2006 INDIANAPOLIS INTERNATIONAL VIOLIN COMPETITION