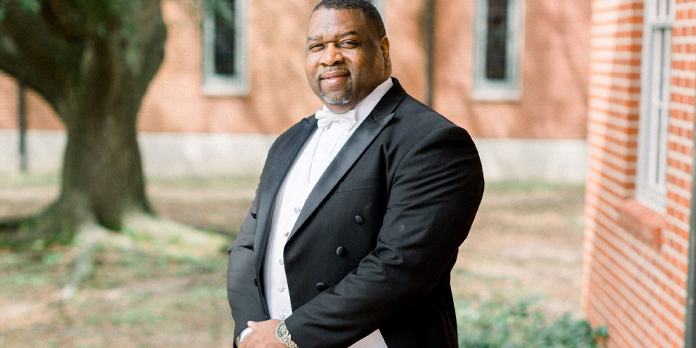 American conductor Clarence Frank will take on the role, effective in April 2021.
He makes history as the first African-American conductor to be appointed in the greater Houston area and in the Baytown Symphony's 53-year history. 
Originally from Baytown, Texas, Frank has played cello with the Baytown Symphony Orchestra for 25 years. He currently serves as the Director of Orchestra at a local high school.
"In the classical music world, or in the symphony world, there's not a lot of people of color," he said in an interview with Houston Public Media's Catherine Lu. "So it just means a great deal to me that I was given this chance to show that, you know, we have an interest in this."
He hopes that his appointment can also encourage the younger generation to pursue their goals in classical music. "I would hope that maybe people, through me, can see that, yes, it's possible," he said. "And they would be encouraged to audition for these things, and to go for them without any reservation."
Founded in 1968, the Baytown Symphony is an orchestra based in Texas, with an aim to introduce classical music to the greater Baytown area.