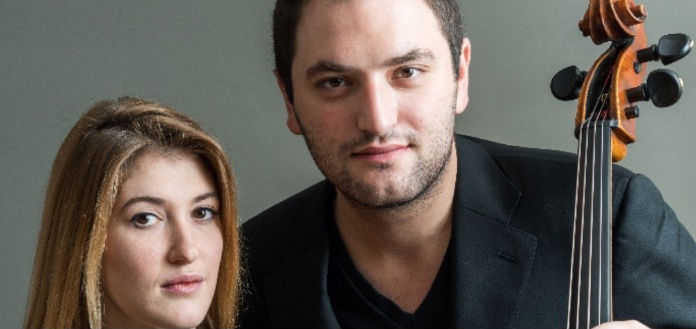 American cellist Julian Schwarz and Canadian pianist Marika Bournaki have been awarded 1st prize at the 2016 'Art of the Duo' Boulder International Chamber Music Competition, in Boulder, Colorado, USA.
Both graduates of the Juilliard School, Julian is a former 1st prize winner at the Alice and Eleonore Schoenfeld International String Competition.
The duo will receive US $7,000 - plus a number of important concert engagements throughout the Boulder area during the 2017/2018 season.
2nd prize was awarded to American cellist Coleman Itzkoff and Armenian pianist Alin Melik-Adamyan.
3rd prize was awarded to Japanese violin and piano duo Hiroka Matsumoto and Gaku Sugibayashi.
JULIAN SCHWARZ & MARIKA BOURNAKI | DEBUSSY CELLO SONATA | 2015 EASTERN MUSIC FESTIVAL