British Composer Sir Harrison Birtwistle has Died, Aged 87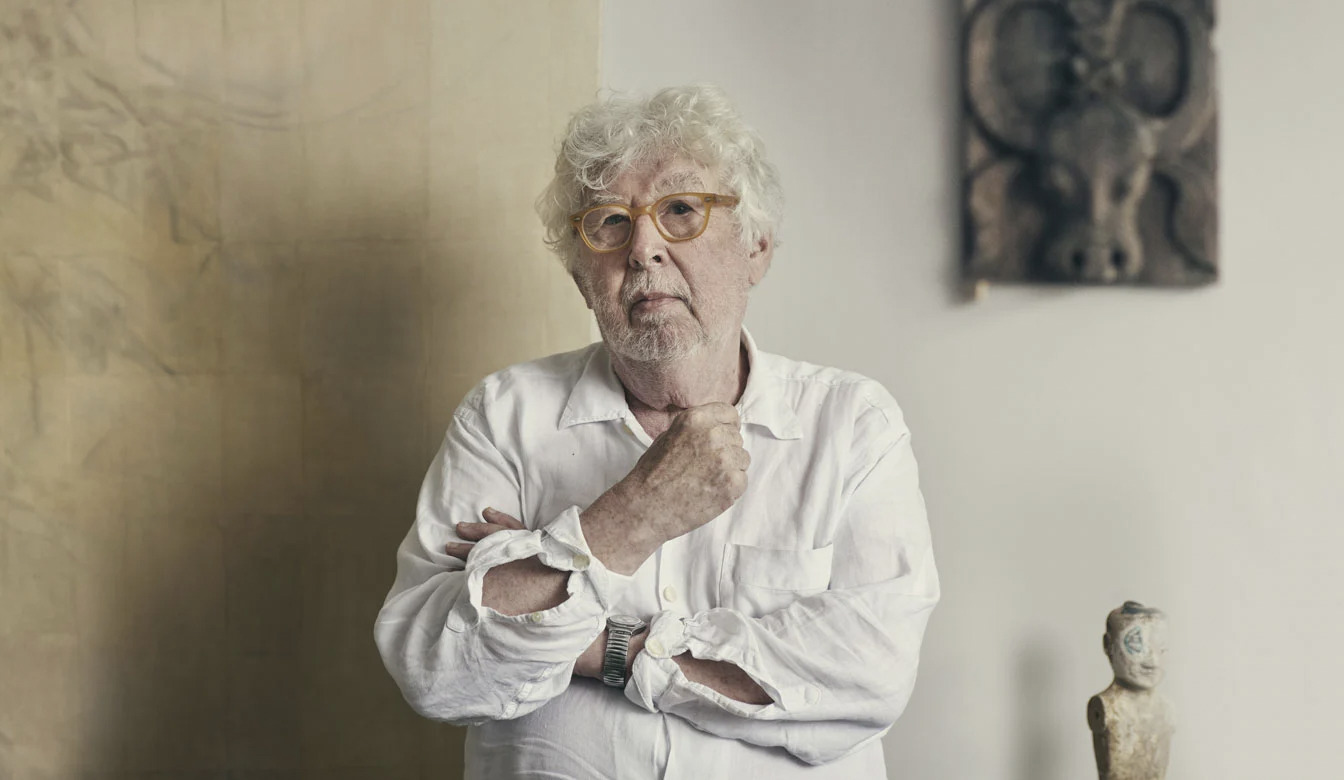 The internationally acclaimed composer passed away earlier this week at his home in Mere, Wiltshire, confirmed by his publisher Boosey & Hawkes and agency Rayfield Allied.
Birtwistle was born in 1934 in Accrington, Lancashire, and studied composition and clarinet at the Royal Manchester College of Music, where he met contemporaries including Peter Maxwell Davies, Alexander Goehr, John Ogdon, and Elgar Howarth. He was later awarded a scholarship at Princeton University where he studied composition and wrote the opera Punch And Judy. This work, along with Verses For Ensembles and The Triumph Of Time, helped launch him as a prominent name in British music.
From 1975 to 1983, he served as musical director of the Royal National Theatre in London, composing throughout his time there. His compositional output is made up of seven operas and 10 instrumental works.
In 1972, The Triumph of Time was commissioned and first performed by the Royal Philharmonic Orchestra. The piece is based on a painting by 16th Century Flemish artist, Pieter Bruegel, which depicts time riding in a cart surrounded by skeletons.
The Mask of Orpheus, staged by English National Opera in 1986, was then followed by ensemble works such as Secret Theatre, Silbury Air, Carmen Arcadiae Mechanicae Perpetuum, Gawain, The Second Mrs Kong — and concerti Endless Parade for trumpet and Antiphonies for piano.
His works were premiered by ensembles and conductors such as the Chicago Symphony Orchestra and Daniel Barenboim, Cleveland Orchestra and Christoph von Dohnányi, the Royal Opera House Covent Garden and Antonio Pappano, London Philharmonic Orchestra and Edward Gardner — plus the Boston Symphony Orchestra, Berlin Staatsoper, Deutsche Staatsoper, and London Sinfonietta.
Birtwistle was made a Chevalier de l'Ordre des Arts et des Lettres in 1986 and knighted by the British kingdom in 1988. Later becoming a Companion of Honour in 2001, his other awards include a Grawemeyer Award and the Ernst von Siemens Prize.
More recently, he was Henry Purcell Professor of Music at King's College at the University of London in addition to a Visiting Professor at the Royal Academy of Music in London.
"His music shook the earth," wrote The Royal Philharmonic. "There was force and potency in every note he wrote. We will listen in awe to his works for decades to come."
In an interview with BBC Radio 4's Today program, Birtwistle's long-time friend and collaborator Martyn Brabbins said that "Sir Harrison had an amazing level of detail and everything he did had an overarching sense of dramatic impulse, of characterisation and colour. If you got Harry's music, it was an irresistible force."
Additionally, the London Symphony Orchestra paid tribute to Birtwistle and posted on Twitter: "Sad news to hear today that one of the greatest British composers, Harrison Birtwistle, has died."
In 2012, Birtwistle's wife Sheila Duff passed away. He is survived by his three sons and six grandchildren.
We offer our condolences to Sir Harrison Birtwistle's family and friends.