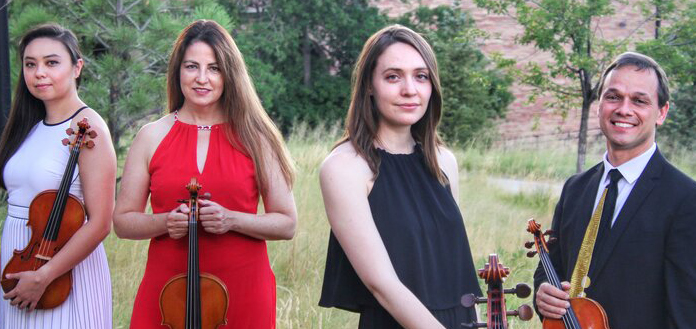 This week, the Ohio-based Carpe Diem String Quartet announced the appointment of cellist Ariana Nelson to the ensemble.
A graduate of The Juilliard School, where she studied with Darrett Adkins, Ariana Nelson currently serves as a member of the Houston Grand Opera Orchestra and holds a teaching position on faculty at the Texas Southern University.
She will replace cellist Greg Sauer.
The string quartet, comprising violinists Charles Wetherbee, Marisa Ishikawa and violist Korine Fujiwara, is known for its Gypsy, tango, folk, pop, rock, and jazz-inspired performances alongside the traditional string quartet repertoire.
"Despite the challenges of Covid-19, we serendipitously had the chance to meet, rehearse, and perform with Ariana in July and August. We are excited to welcome her into the Carpe Diem family and look forward to performing for you in Columbus in the coming months!" the ensemble said.