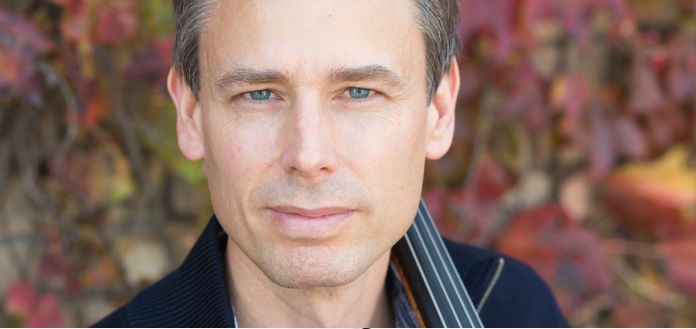 The Violin Channel recently caught up with American cellist and pedagogue, Darrett Adkins - in New York City.
In a VC-exclusive guest blog, the Juilliard School teaching faculty member shares his thoughts on the effective management of one's practice time.
"Your question about time management in practice is a good one. It may be most crucial when we're overwhelmed by a large project and don't know how to juggle hours of music, but it's also important when we are struggling to get started on new repertoire, or just feeling unproductive.
I suggest that you plan each practice session like a rehearsal. We all play in orchestras or in chamber music, so we are familiar with the time management skills of a good conductor or chamber music colleague. They decide ahead of time what each rehearsal should accomplish, where the most difficult places are, and how to pace breaks.
So, as an experiment I suggest that you decide each night what the next days' practice (rehearsal?) will be. Learn the timings of each piece. Some pieces are longer than you might think (the Bach D major Allemande can take 8 minutes, while the G major prelude is less than 3 minutes). Look at your schedule and know how much practice time you realistically have. Then….
Take a guess! In a 90-minute session you can decide to practice your scale/warm-up routine for 15 minutes followed by 15 more on some etude/excerpts or technical work, then you have a 60 minute 'rehearsal' to plan. Let's use the example of a large concerto movement.
Break up the movement into sections and take a guess at how long you think you need to work on each section. Make the sections small enough to digest in 5-15 minute increments. You have an hour and you want to get through the movement. Write it down. Time yourself. Do your best to stick to your schedule, and start a feedback loop. Don't panic! If you guess wrong (and you most likely will—I still do), you can always revise the next session. We are in this for the long haul, so try to improve in every 'rehearsal', but don't get stuck. You will probably find that 5 focused minutes on a particularly nasty place sometimes makes huge strides, but other times 20 minutes barely makes a dent. The key is to stick to your plan, then revisit the next session and make adjustments in the following session's plan.
Make sure that you schedule time for 'practice performances'. It's easy to start with that, but you could end with it also. Even at ⅔ tempo, the time it takes to play-through passionately is invaluable. After all, that's what we are preparing to do.
Remember that you will progress much more by daily revisiting of your program than if you obsessively practice the same passage for two hours and then leave it for three days. Trust me, I've make that mistake!
I expect that after a week of this process, you will have a lot more confidence in your ability to progress, especially through large projects like recitals, major competitions or orchestra auditions. You can't practice everything with the same intensity every day, but you can, for example, perform (at tempo or at a practice tempo) half of your program and practice the other half each day, balancing out over time detailed work and practice-performances. Like practice, this process improves as you use it
-Darrett'