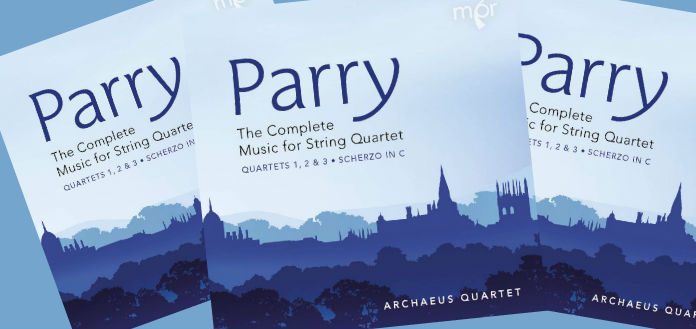 MPR has announced the release of the London-based Archaeus Quartet's new CD: Parry – The Complete Music For String Quartet. 
Featuring violinists Ann Hooley and Rosemary Lock, violist Elizabeth Turnbull and cellist Martin Bradshaw, the new double disc set features British composer Hubert Parry's (1848-1918) 1st, 2nd and 3rd String Quartets – plus Scherzo in C Major.
"Hubert Parry was largely known for his church and choral music but like many composers he was the victim of his own success, and is often labelled as jingoistic and a little stuffy …" violist Elizabeth has told The Violin Channel.
"However, he was far from this … Parry was a radical and forward thinker … he was a Darwinist, Humanist and Suggragist …." she has said.
"His quartets show a prodigiously gifted young man … numbers 1 and 2 were written when he was only 17 and 18, little more than a school boy and after having received such limited formal education as a composer …"
"Our hope is listeners to the disc will broaden their understanding of this hugely influential composer and musical figure of the late 19th Century … who had much influence over composers such as Vaughan Williams, Elgar and Frank Bridge … and hopefully awaken a curiosity to experience more."
Track previews available now on Amazon:
Comments
comments