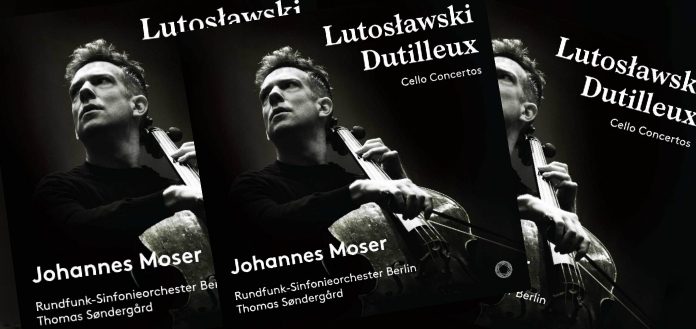 Pentatone has this week announced the release of German-Canadian cellist Johannes Moser's new album: Lutoslawski & Dutilleux Cello Concertos.
Recorded with conductor Thomas Søndergård and the Berlin Radio Symphony Orchestra, the disc features Witold Lutosławski's Cello Concerto (1970) and Henri Dutilleux's Cello Concerto Tout un monde lointain (1970).
"Both pieces have been musical companions of mine for many years ... I have been touring them extensively, and the time just felt right to make my statement with these masterpieces ..." Johannes has told The Violin Channel.
"My inspiration for these works stems from the notion that both composers have been incredibly inventive in regards to the relationship between soloist and orchestra ... Lutoslawski chooses conflict, dialogue and combat as his interactions ... and Dutilleux raises the orchestra to the rank of the solo instrument, interweaving the solo part with the orchestral fabric to create his mystical color palate ..." the 39-year-old cello superstar has said.
"I want the listener to travel back in time with me to the early 1970s, a time that was so important for so many different reasons  ... social, (pop) cultural and certainly musically speaking ... both works present prime examples within the composers list of works, but also take us into the spirit of this special time, that, not unlike our own times, was a period of transition and turmoil."