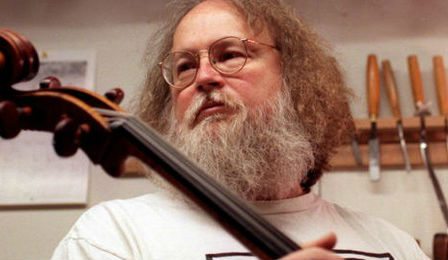 Connecticut luthier and fine instrument dealer Charles Magby Jr has today been handed down an 8-year suspended jail sentence, in a US Superior Court - and forced to repay almost US $400,000 to former customers.
Magby Jr, of the now defunct Charles H. Magby Jr Fine Violins, was convicted on three counts of first-degree larceny - but entered a plea agreement arranged by prosecutors, the victims and his attorney, hinged on his ability to repay $379,000.
One consigner, who entrusted Magby with her Lorenzo Ventapane cello, testified Magby sold the instrument in 2012 for $165,000 although she is still yet to receive any proceeds from the sale.
The attorney for another of Magby's victims testified Magby agreed to repay her client $27,000 for a cello and two valuable bows, she had consigned with him, however he did not know the current whereabouts of the items.
Magby's attorney, John Maxwell argued he was "not a good businessman" and did not set out to intentionally defraud his clients but rather made poor business decisions and kept poor records of his transactions.
"You should be mindful of the fact that if you violate probation, you will stand before this court facing eight years in prison," Judge Melanie Cradle has said in handing down her sentence.
Prosecutors were told that Magby is currently in possession of a Stradivarius violin, estimated to be worth upto US $6.5 Million, that he is attempting to sell.