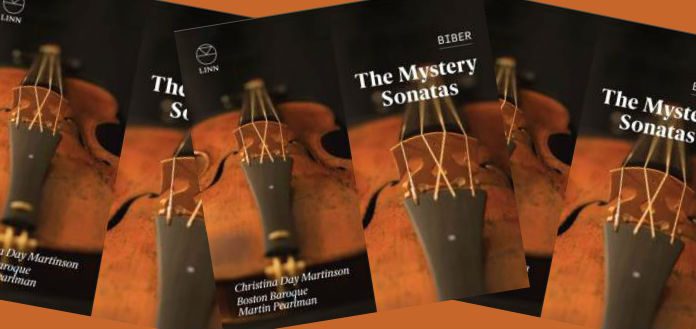 Linn Records has announced the release of violinist Christina Day Martinson and the Boston Baroque ensemble's new album: Biber: The Mystery Sonatas. 
Recorded with music director Martin Pearlman, the disc features the three Mystery Violin Sonatas of composer Heinrich Ignaz Franz Biber (1644 – 1704).
"Heinrich Biber possessed the genius of a musical revolutionary and in the Mystery Sonatas he combines extreme compositional techniques with music that speaks to the soul ..." Christina Day Martinson, the ensemble's Concertmaster, has told The Violin Channel.
"What I find astonishing about the Mystery Sonatas is that music that was written nearly 350 years ago can sound so new, fresh and exciting," she has said.
"Biber's use of scordatura (mistuning of the violin) is unconventional and daring ... no one to this day has experimented with scordatura to the degree that Biber did ... I find this remarkable!"