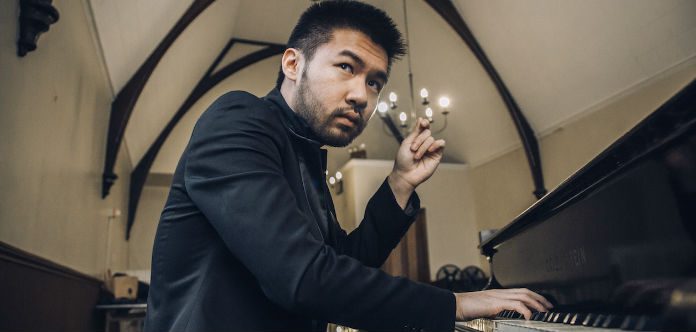 Violinist VC Artist Paul Huang and pianist Orion Weiss performing the first movement from American composer and piano virtuoso Conrad Tao's newly-premiered Threads of Contact for Violin and Piano.
"One of the starting points for Threads of Contact was footage I shot on a very windy day in Spokane of sun peeking out through brilliant yellow autumn aspen trees ... that footage, and the accompanying sound of leaves railing against the wind really stuck with me ..." Conrad has told The Violin Channel.
"I wanted to somehow foreground the space between violin and piano, to make the relationship between the two instruments the text of the work ... each movement explores different modes of relating, different ways of establishing contact, different approaches needed for connection," the 23-year-old former Avery Fisher career grant recipient has said.
VC ARTIST PAUL HUANG & ORION WEISS | CONRAD TAO | THREADS OF CONTACT | MEETING - 1ST MVT | 2018