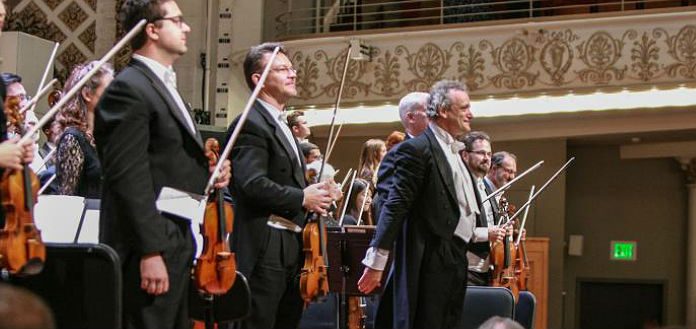 It has been announced today that Cincinnati Symphony Orchestra Concertmaster Emeritus Timothy Lees has retired from the ensemble - due to a persistent and ongoing nerve injury affecting two fingers in his left hand.
Timothy served as Concertmaster of the orchestra from 1998 until August 2018 before accepting the Concertmaster Emeritus title - with the intension of stepping back from the leadership but remaining a member of the orchestra's 1st violin section.
The 48-year-old underwent surgery on his neck in 2017 - and had been on leave from the orchestra since.
"I feel truly blessed and inspired by being able to share the Music Hall stage with so many gifted musicians and artists … this world-class organization is something I will miss and always cherish …" Timothy has today said.
"While the timeline for my complete recovery is still undetermined and a great chapter of my performing career has come to a close, I continue to receive treatments and eagerly look forward to exploring new paths," he has said.
"Tim has left an indelible mark and we celebrate his years of artistry and leadership," Orchestra Music Director Louis Langree has today said.
Timothy will continue to serve his teaching position on faculty at the University of Cincinnati College-Conservatory of Music.
The ensemble will be hosting Concertmaster auditions later this month, it has indicated.