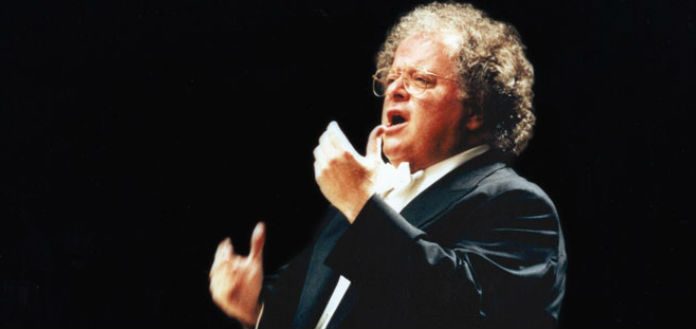 It has been announced today that conductor James Levine has sued New York's Metropolitan Opera and its General Manager Peter Gelb, after it was revealed he had been terminated from his position as Music Director Emeritus earlier this week - following an internal investigation's findings of credible evidence of sexually abusive conduct towards young artists.
Levine, 74, was suspended from the position in December last year after multiple allegations of sexual misconduct were made public - including allegations he had, in the late 1980s, maintained a sexual relationship with a 15 year old boy.
"The Met, lacking contractual authority, suspended Maestro Levine without even the courtesy of a conversation regarding the substance of the allegations or the basis of his suspension …" the lawsuit has read.
The complaint goes on to accuse the New York opera company of "cynically hijacking the good will of the #MeToo movement."
Levine's lawyer has said they are seeking $5.8 million in damages — and "to restore Levine's name, reputation and career."
"There is no basis for Mr. Levine's assertion that the Met was on a vendetta against him … when in fact the Met supported him through prolonged and repeated periods of illness that kept him from the podium …" the Metropolitan Opera has today said in a public statement.
"During the course of the investigation, Mr. Levine was offered numerous opportunities to be interviewed … it was only when the investigation was wrapping up, upon realization that termination was imminent, that he agreed to be interviewed, but on impossible terms, asking that the identity of his accusers, who had been promised anonymity, be disclosed."
The opera house will argue they had "uncovered credible evidence that Mr. Levine had engaged in sexually abusive and harassing conduct both before and during the period when he worked at the Met."
Levine had served as Music Director from 1976 until April 2016 – conducting more than 2500 performances.
In April 2016 he assumed the new title of Music Director Emeritus.