VC GIVEAWAY | Win 1 of 5 Copies of Violinist Robert Mann's Newly-Released Memoir: 'A Passionate Journey' [ENTER]
Enter to win 1 of 5 copies of the-late violinist Robert Mann's newly-released memoir: 'A Passionate Journey'
To help celebrate the international release, The Violin Channel in conjunction with East End Press is this week giving away 5 fresh-off-the-press copies of the-late Robert Mann's newly-released memoir: A Passionate Journey.
The 352-page personal account is a comprehensive collection of the Juilliard String Quartet founding violinist's own essays, letters, lectures and interviews from various stages in his 97-year life – curated by his wife Lucy Rowan Mann, son Nicholas Mann and daughter Lisa Mann Marotta.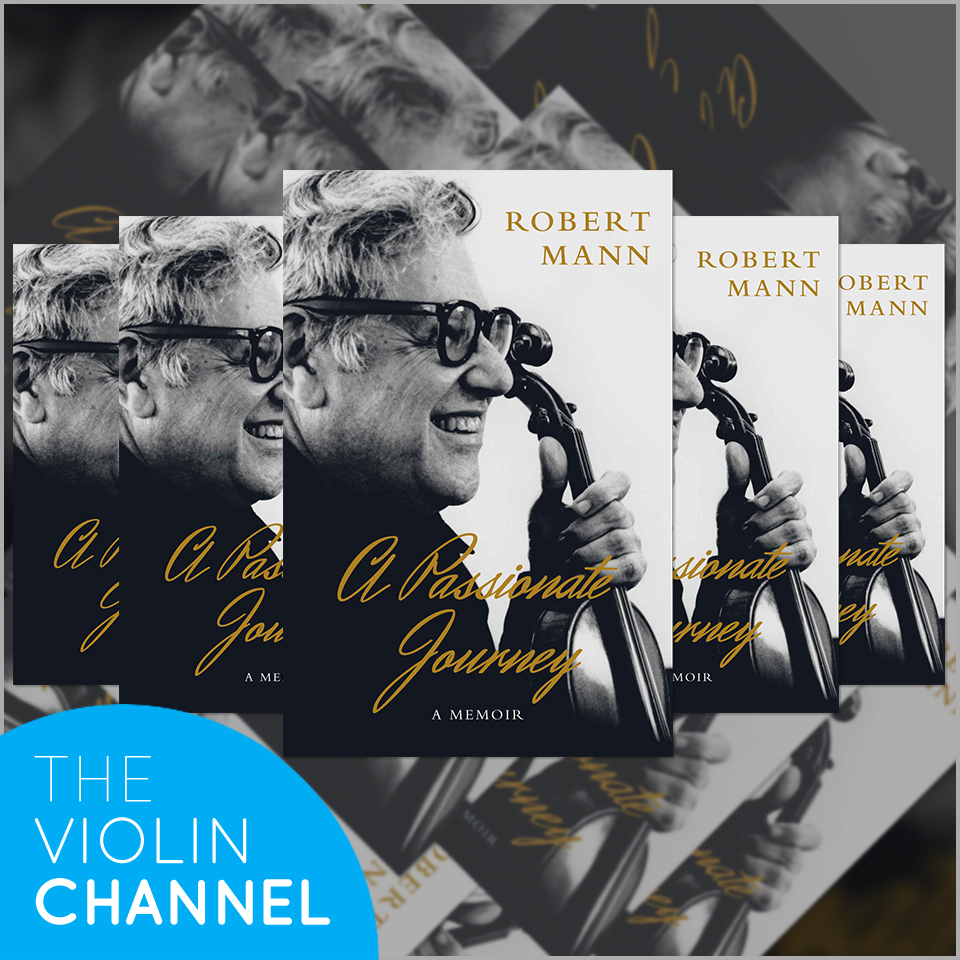 "As readers, we accompany my father as he becomes the founding first violinist of the Juilliard String Quartet and are ushered behind the scenes to witness the more intimate moments of quartet life ... and the controversies that sometimes surrounded the Juilliard String Quartet's pioneering musical vision," Lisa Mann Marotta has told The Violin Channel.
"Dad began to write chapters for his book back in the 1980s, in moments snatched from a life still bursting with music making, composing, and teaching ... he wrote amazing letters to his children while on tour, love poems to his wife and children's concert and program notes ... writing a book seemed a natural extension of a life dedicated to dialogue - both musical and verbal."
"A Passionate Journey, a Memoir by Robert Mann gives us an intimate look at his remarkable life ... it is his love letter to us all," Lisa has said.
Enter to Win: http://s.heyo.com/75cfce
Entries Close: 23rd of March, 2018.
Sample chapters available now on Amazon: