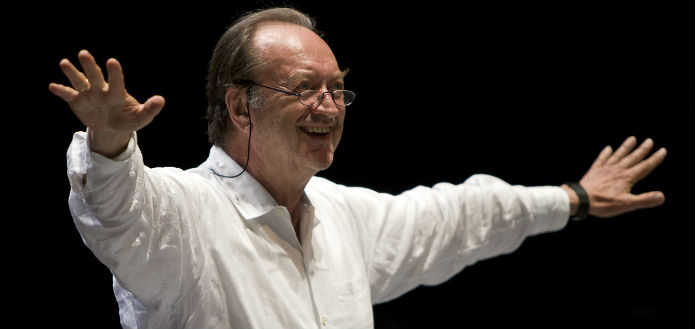 Celebrated Austrian conductor, Nikolaus Harnoncourt has died today – aged 86.
He will be remembered as a leading pioneer in "period performance practice" of the Renaissance, Baroque and Classical periods.
He had appeared with many of the world's leading international orchestras, including conducting the 2001 and 2003 Vienna Philharmonic New Year's Concert and was the founder of the Concentus Musicus Wien – an eminent chamber ensemble focused intensively on Barqoue and Renaissance music and performance practice.
https://www.youtube.com/watch?v=38TS7EOGo9A&showinfo=0&autohide=1
BACH | CANTATA BWV 147 | "HERZ UND MUND UND TAT UND LEBEN" | NIKOLAUS HARNONCOURT | CONCENTUS MUSICUS WIEN | 2000
He announced his retirement from the concert stage, due to poor health, in December last year.
"He took his last breath peacefully surrounded by family…" a statement on his website has read, this morning.
"I did not think so little time would pass between his retirement and death … we must continue the musical legacy he leaves us…" Thomas Angyan, Director of the Vienna Musikverein has said today.