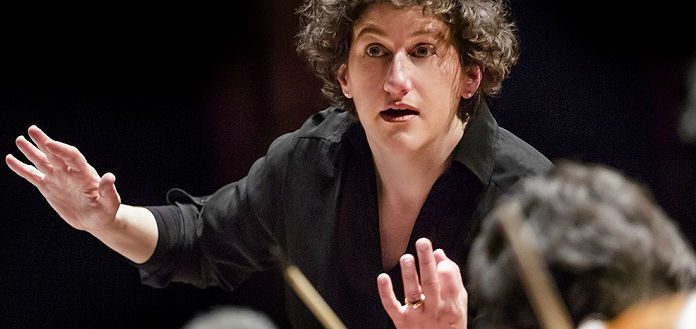 The Uppsala Chamber Orchestra, in Sweden, has this week announced the appointment of 43-year-old English-American conductor Rebecca Miller as its new Chief Conductor - effective from May 2019.
A piano and conducting graduate from Oberlin Conservatory, Northwestern University and London's Royal College of Music, Rebecca currently serves as Music Director of the Royal Tunbridge Wells Choral Society and Orchestra, as Director of the Royal Holloway University Orchestra - and as Associate Conductor of the Southbank Sinfonia.
"In Rebecca Miller we see a generous and communicative leader … we very much look forward to working with her over the coming three years …" Orchestra Chief Executive Mona Gunnarsson has said.
"Her breadth as a conductor, creative ideas, clear musical intentions and pedagogical qualities will be an extremely strong resource for helping us fulfill our visions for our orchestra," she has said.
"I'm absolutely delighted to have been appointed Chief Conductor of the Uppsala Chamber Orchestra ... from the first notes we played together I knew that this was a very special orchestra and that we shared a wonderful connection," Rebecca has said.