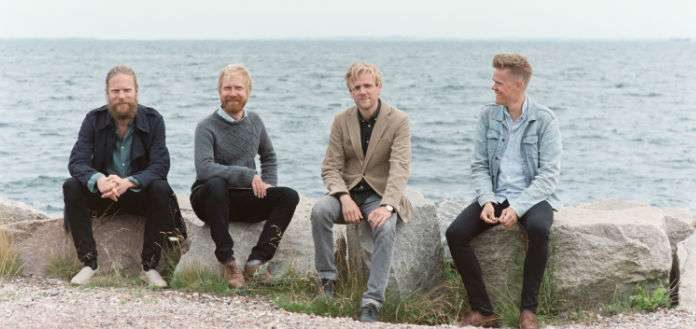 In a VC-exclusive guest blog, Danish String Quartet cellist Fredrik Schøyen Sjölin shares his thoughts on the ensemble's favourite non-traditional venues to perform in ...
"In general, I find that places that you would't expect anything from, or even thought could be a possible venue, are often the places where something magical happens ...
But I'm not sure if that says more about peoples' expectations than the venues itself.
The very first "venue" that came to my mind was the typical Irish pub. We have been to a few over the years, and it always creates such a good vibe when someone starts a session.
And, the experience of joining in is very unique. It's neither a rehearsal nor a concert, but a celebration of music, musicians in between.
If you want to listen, you can. But you can also just talk and have a pint.
I'd say that it's probably one of the most pure and unpretentious ways of music-making that I have experienced.
Following up on that idea, I have to mention a concert series in Stockholm called "Första Parkett", meaning "front row".
The concerts take place in a beautiful but fairly small room, with a provisional bar at the end.
The audience takes off their shoes when entering and the seating is completely free.
Some sit on cushions on the floor, some sit on chairs, some just stand, and some even lay down for a second.
Programming, performers or even genre plays a subordinate role, while the shared moment and the synergy of everyone's openness to experience makes this a very special thing.
Lastly i'd like to mention a special and very early edition of our own festival, where due to bad planning, ended up with no venue at all.
With ticket sales struggling to reach 30, we decided to do it in a friends large old "Copenhagen-style" apartment.
It turned out to be one of the most successful festivals we ever did, and by the third and final day, the word had spread, and we had a completely packed house and had to send people home.
Again, the unexpected nature of the whole situation made everything feel very unique and real and no one took it for granted.
Fredrik'