'Dupont Grumiaux' Strad Owner Denies His Instrument was Left on German Train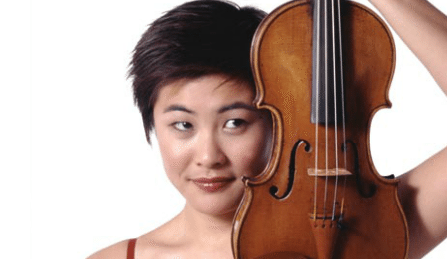 A statement has been issued today disputing claims that the 1727 'General Dupont Grumiaux' Stradivarius violin was left unattended on Tuesday on a German interstate railway by an unnamed American female violinist.
"The current owner of the "General Dupont Grumiaux Stradivarius" violin wishes to clarify that the violin is currently not in Germany, nor on loan to the unnamed American violinist who misplaced her violin on a German train," Ziv Arazi from Rare Violins of New York has told The Violin Channel.
It has been reported widely on
Reuters
international news wire today that 'an American violinist …. who police describe as being in her 20s, left the General Dupont Grumiaux edition of the famous violin brand on a train traveling on Tuesday from Mannheim to Saarbruecken in Western Germany'.
Investigation has shown that the 1727 'General Dupont ex-Grumiaux' Stradivarius was sold by a Cleveland-based philanthropist to an anonymous Chinese buyer in 2014 by Rare Violins of New York, in association with the China Guardian Auction Company - making it what's believed to be the first Stradivarius instrument to be owned by a private individual in the Chinese mainland.
Investigation has shown the instrument in question was previously played by 39 year old American virtuoso Jennifer Koh prior to the 2014 sale.
Investigation has shown Jennifer Koh this evening gave the German premiere of the Willi Violin Concerto with the German Radio Philharmonic, in Saarbrucken.
Saarbrucken police have declined a request from The Violin Channel for further comment.
Jennifer's press representative, Lisa Jaehnig of Shuman Associates, has today confirmed that Jennifer does not currently play the 'General Dupont ex-Grumiaux' Stradivarius but declined any further comment.
PREVIOUS