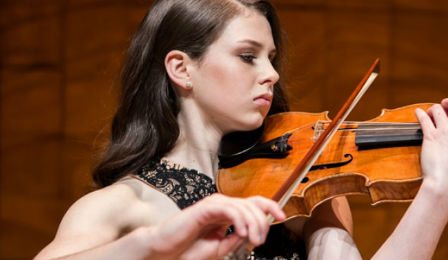 The 3 Finalists have been announced at the 2015 Australian 'Young Performer of the Year' Awards - in Hobart, Australia.
This year's Finalists are: 17 year old violinist Lily Higson-Spence,  26 year old violist Christopher Cartlidge and 24 year old clarinetist Lloyd Van't Hoff.
Regarded as Australia's most important classical music prize for instrumentalists 30 years and younger, previous winners include international string soloists: Adele Anthony and Li-Wei Qin - and VC 'Young Artists' Suyeon Kang and Grace Clifford.
The nationally-telecast Grand Final will take place on Saturday 7th November at the Hobart Town Hall, accompanied by conductor Johannes Fritzsch and the Tasmanian Symphony Orchestra – with the Australian 'Young Performer of the Year' to receive AUD $25,000 (US $18,000), a CD recording and a number of important solo engagements.
The AUD $6000 'Best Chamber Music Performance' prize, from the Semi-Final round was presented to Christopher Cartlidge.
The Violin Channel will keep you abreast of the result.
PICTURED: 2016 Symphony Australia 'Young Performer of the Year' Finalist, 16 year old violinist Lily Higson-Spence