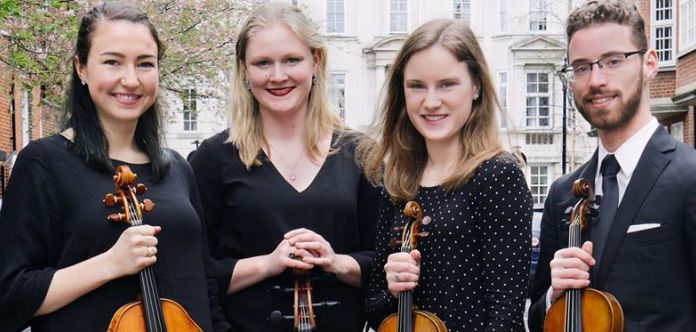 The division finalists have today been announced at the 2018 45th Fischoff National Chamber Music Competition – in South Bend, Indiana, United States.
The 2018 Senior String Finalists are:
Callisto Quartet
Viano String Quartet
Thalea String Quartet
The 2018 Senior Wind Finalists are:
Tangent Winds
Vanguard Reed Quintet
Donald Sinta Quartet
The 2018 Junior Division Finalists are:
Geneva String Quartet
Kairos String Quartet
Razumovsky Quartet
Open to ensembles of between 3 and 6 members, the Grand Prize winning ensemble will receive USD $13,500 - plus a number of important domestic and international performance opportunities.
This year's Senior String division jury comprises: violist Victoria Chiang, violinist Simin Ganatra, cellist Paul Katz, and pianist Anne-Marie McDermott.
This year's Junior division jury comprises: pianist Judith Gordon, cellist Daniel McDonough, bassoonist Ryan Reynolds, and violinist Janet Ying.
Since its founding in 1973, more than 6600 musicians have participated in the annual competition – including former Grand Prize recipients VC Artists Calidore Quartet and the Dover Quartet.
PICTURED: 2018 FISCHOFF SENIOR STRING DIVISION FINALISTS, CALLISTO QUARTET (PHOTO CREDIT: MIKE GRITTANI - GRITTANI CREATIVE)