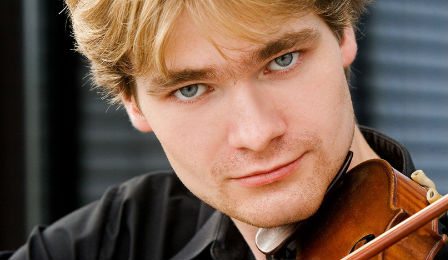 The following 12 competitors have today progressed through to the 2nd round of the Freiburg International Violin Competition, in Baden-Württemberg, Germany.
Artiom Shishkov (Belarus), Yurina Otsuka (Japan), Angelo De Leo (Germany), Nitzan Bartana (Israel), Jakub Nowak (Poland), Fanglei Liu (China), Rosanne Philippens (Netherlands), Milena Wilke (Germany), Jueyoung Yang (South Korea), Mao Zhao (China), Manuel Druminski (Germany) and Tianheng Tony Zhai (New Zealand).
The final round will be held on Saturday 13th September - with the 1st prize winner to receive 15,000 Euro (US $19,500) - and a number of performance opportunities.
The Violin Channel will keep you abreast of the results as the rounds progress.
Pictured: Artiom Shishkov