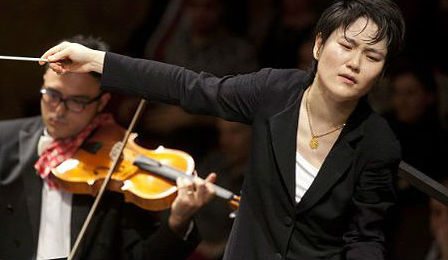 It has been announced today that Qatar Philharmonic Music Director, Han-Na Chang has resigned, mid-tour – effective immediately.
The 31 year old conductor and cello virtuoso, who had served the position for just 1 year, was leading a group of young international musicians on a European tour – at the time of the announcement.
'Due to persistent administrative difficulties and irreconcilable artistic differences with the management of the Qatar Philharmonic Orchestra, I have given notice of my resignation as Music Director, effective today … It is a very sad day for me … Just over a year ago I was honoured to take up this position … I send my deepest thanks to everyone involved for what we have achieved together and I wish the Qatar Philharmonic Orchestra all the very best for its future," Ms Chang has said in a statement.
The announcement comes just three days after Austrian conductor Franz Welser-Möst announced his resignation from his position as Music Director of the Vienna State Opera.
Comments
comments