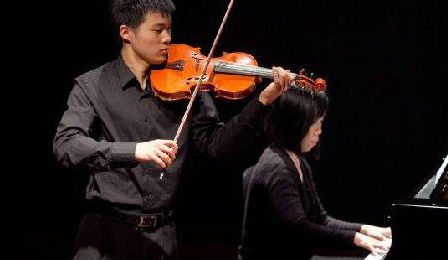 The 15 semifinalists have today been announced at the 2014 33rd 'Premio Rodolfo Lipizer' International Violin Competition, in Gorizia, Italy.
Chloe Kiffer from France, Luka Ljubas from Austria, So Jin Kim from South Korea, Meruert Karmeonova from Kazakistan, Vitaly Rasskozov from Russia, Michiru Matsuyama from Japan, Kunwha Lee from South Korea, Tzu-ti Chang from Taiwan, Emily Sun from Australia, James Dong from Australia, Tianren Xie from China, Seayoung Kim from South Korea, Victoria Margasyuk from Russia, Megumi Okaya from Japan and Ryota Kuratomi from Japan.
Live streaming is available at: http://bit.ly/1ui9gij
The final round will be held on the 14th September.
The Violin Channel will keep you abreast of the results as the rounds progress.
Pictured: James Dong, from Australia.