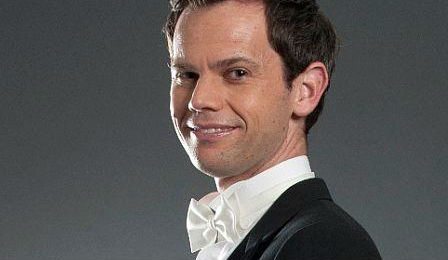 Hong Kong Sinfonietta Concertmaster James Cuddeford has collapsed mid-concert, during a performance on Saturday evening in Hong Kong, causing significant damage to his 18th Century Gagliano violin.
It is understood the Australian-born violinist was suffering from a flu, and stopped playing midway during a performance of the Schumann cello concerto with French soloist Aurelien Pascal - before losing consciousness and falling heavily to the floor.
'Dear friends of the Hong Kong Sinfonietta ... just a quick update to let everyone know that James has now been discharged from the hospital and gone home," the Orchestra's Facebook page has said, ".... he thanks everyone for their well wishes and hopes to see everyone on stage very soon."
We wish James a speedy recovery.