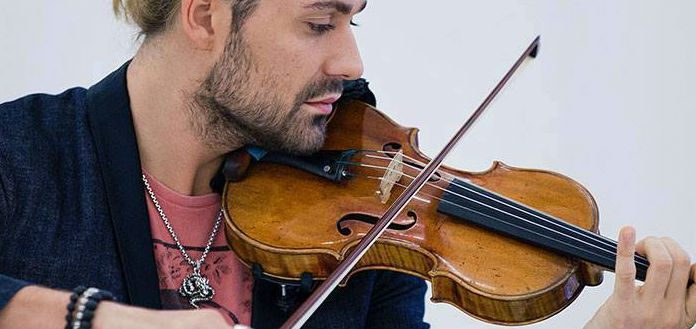 It has been announced today that German violin soloist David Garrett has cancelled four further European performances in Moscow and Vienna – due to his ongoing herniated disc issue in his lower back.
The announcement comes just weeks after the 37 year old was forced to cancel performances in Monaco, Basel, Luxembourg, Dresden, Parma, Graz, Lucerne, Kiev, Sofia, Frankfurt, Wiesbaden, Interlaken, Mannheim, Regensburg and Essen.
David's scheduled concert on the 14th of April in Moscow will now be cancelled.
22 year old Austrian VC Young Artist Emmanuel Tjeknavorian will step in for David's three performances of the Tchaikovsky Concerto with the Vienna Symphony, at the Vienna Konzerthaus, on the 20th, 21st and 22nd of April.
In total David has cancelled 25 concerts since the beginning of this year - due to the ongoing ailment.
"Dear friends, I'm feeling a little better, but unfortunately the healing process takes longer than expected …" David has said via social media.
"The prognoses of my doctors are still very positive and they expect a full recovery … however, at the moment, it's very important for me to look after myself and give my body the time needed to completely regenerate …" he has said.
"Unfortunately, that also means that we have to cancel more concerts … I'm sure, you understand this and I would like to thank you very much for all your encouraging, loving messages."
David's next scheduled performance is on the 25th of April in Tel Aviv.