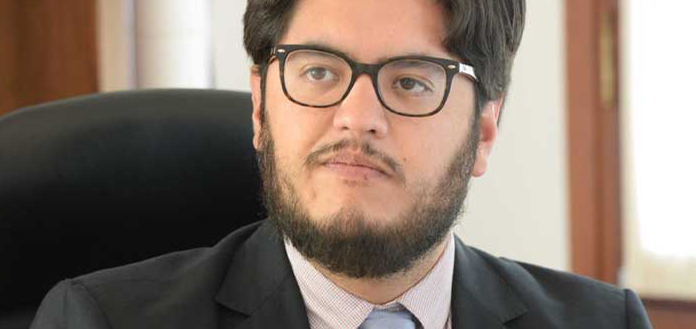 A graduate of Indiana University's Jacobs School of Music, Manhattan School of Music, City University London, and Harvard University, Enrique Márquez previously served as a lecturer at Northeastern University.
He attended the Interlochen Arts Camp and Interlochen Arts Academy from 1996 to 1998.
As the former artistic and executive director of the Boca del Rio Philharmonic Orchestra, he aided in the launch of Orquestando Armonia, an after-school music program for five hundred low-income children. As a performer, he has given concerts in the continents of Asia, Europe, and the Americas — and served as principal violist of the Orchestra of the Americas and the Jeunesses Musicales World Orchestra.
"An accomplished educator, arts leader, musician, and Interlochen alumnus whose career in the arts spans continents and cultures, Enrique brings a unique global perspective to this position," said Trey Devy, President of the Interlochen Center for the Arts. "We're thrilled that he will return to Interlochen to energize and guide our music programs into the future."
"As an alumnus of both Interlochen Arts Camp and Interlochen Arts Academy, it is greatly meaningful to return to an institution that transformed my life and launched my career," Márquez said in a statement. "I am eager to create impactful pathways and experiences for Interlochen students that will help them become our next generation of creative changemakers."