INTERNATIONAL DAY OF THE GIRL
INTERNATIONAL DAY OF THE GIRL | "21st Century Orchestra Panel" [WATCH]
Each of the guests describes their path to their corner office or podium, the lessons they've learned along the way, the role of their organization in the community, and the challenges and opportunities of the future — both on and offline
MONDAY OCTOBER 11, 2021 | 5:00 PM (ET)
UNITED NATIONS "INTERNATIONAL DAY OF THE GIRL"
"21ST CENTURY ORCHESTRA"
Today's panel discussion, recorded at the 2020 Dallas Symphony Women in Classical Music Symposium, is hosted by Kim Noltemy, President & CEO of The Dallas Symphony. She's joined by orchestral industry leaders Marin Alsop, Marie-Hélène Bernard, and Deborah Borda for a very important look at the orchestra of the 21st Century.
To help celebrate today's United Nations "International Day of the Girl," The Violin Channel, in collaboration with our good friends at the Dallas Symphony, is hosting an all-day special online festival dedicated to gender equality and inspiring the next generation of women in classical music.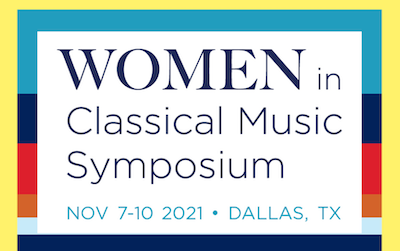 Presented by the Dallas Symphony Orchestra from November 7-10, the Women in Classical Music Symposium will be held in-person in Dallas, and will feature further talks and panel discussions on topics relevant to women in the classical music industry | This year's focus will be on "The Future is Female – Inspiring Women in Top Leadership Positions," and will also include a series of networking events, performances and opportunities for peer engagement | This year's featured guest will be Grammy Award-winning soprano Renée Fleming, who will receive the Symposium's Award of Excellence | To learn more and to register, visit: www.womeninclassicalmusic.com