BREAKING | Itzhak Perlman Awarded Prestigious 2016 Jewish Genesis Prize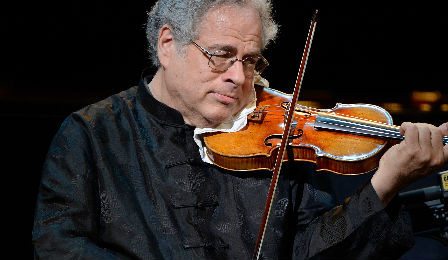 It has been announced today that violin virtuoso Itzhak Perlman has been honoured as the 2016 Genesis Prize Laureate.
Presented annually since 2014, the Genesis Prize honours individuals who have attained excellence and international renown in their chosen professional fields and who have inspired others through their engagement and dedication to the Jewish community and State of Israel.
Mr Perlman will be presented by the Prime Minister of Israel with US $1 Million at a ceremony next June.
Previous Genesis recipients include actor Michael Douglas and former New York City Mayor Michael Bloomberg.
Mr Perlman, 70, the recipient of 16 Grammy awards, was also last month honored by US President Barack Obama with a prestigious 'Presidential Medal of Freedom' accolade.