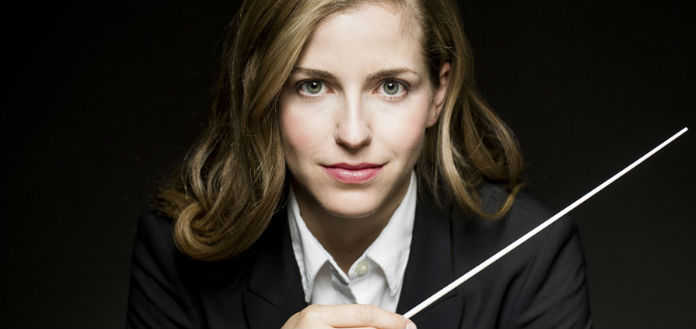 35 year old American conductor, Karina Canellakis has been announced as the recipient of the prestigious US $25,000 2016 Sir Georg Solti Conducting Award.
"It gives us great pleasure to bestow Karina Canellakis with this year's Solti Conducting Award," Solti Foundation US Board Chair, Penny Van Horn has told The Violin Channel.
"The Foundation extends the legacy of Sir Georg by ensuring that talented young American conductors get the opportunity to demonstrate their musicianship, leadership and full potential to the broadest possible audience," she has said.
A graduate of the Curtis Institute of Music and the Juilliard School, where she studied violin and orchestral conducting, Karina currently serves as Assistant Conductor of the Dallas Symphony Orchestra - and recently made her European conducting debut with the Chamber Orchestra of Europe, as a replacement for the late Nikolaus Harnoncourt.
Previous recipients include rising conductors Vladimir Kulenovic, Cristian Macelaru, James Feddeck, Case Scaglione, Erik Nielsen and Anthony Barrese.
https://www.youtube.com/watch?v=wjayQ8q9cF4&showinfo=0&autohide=1
SCHUMANN | SYMPHONY NO. 3 | KARINA CANELLAKIS | JUILLIARD ORCHESTRA | 2012