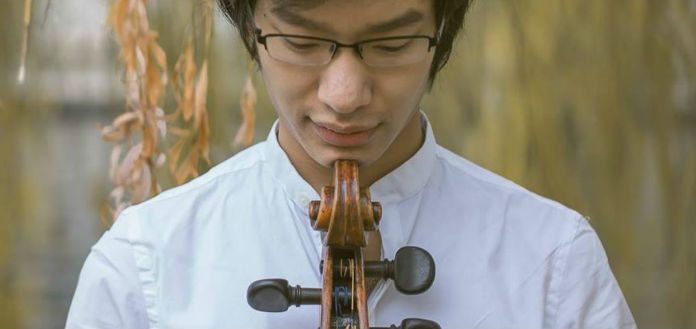 The 7 candidates progressing to the 2nd round of the 2018 14th Khachaturian International Cello Competition have been announced – in Yerevan, Armenia.
The 2018 2nd round candidates are:
Fedor Amosov (Russia)
Chi-Wong Hong (South Korea)
Rustem Khamidullin (Russia)
Jonathan Swensen (Denmark)
Mon-Puo Lee (Spain/Taiwan)
Chechen Kim (South Korea)
Vasily Stepanov (Russia)
Open to candidates of any nationality aged 16 to 32, the 1st prize winner will receive US $15,000 – plus a number of important concert engagements.
The 2018 jury comprises: Suren Bagratuni (President), Lee Yi Yang, Meehae Rhyo, Sergei Roldugin, Stefan Kropfitsch, Viktor Uzur and Ling-Yi Ou Yang.
PICTURED: 2018 KHACHATURIAN INTERNATIONAL CELLO COMPETITON 2ND ROUND CANDIDATE, MON-PUO LEE FROM SPAIN/TAIWAN