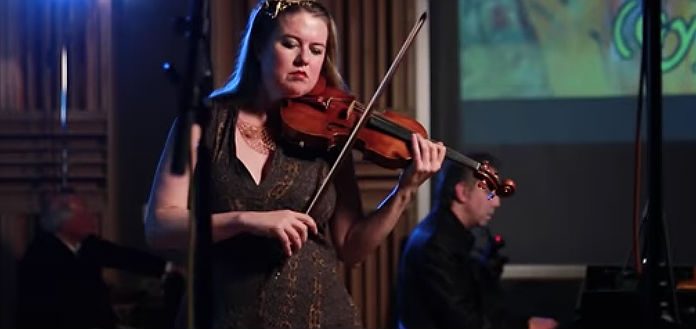 Canadian violinist Lara St. John and pianist Matt Herskowitz present Canada 151 Proof - 17 original genre variations and theme on Canada's national anthem, O Canada, for violin and piano.
"This was inspired by two 2017 anniversaries ... Canada's 150th and the 18th Toronto IdeaCity Conference ..." Lara has told The Violin Channel.
"Though not always recognizable, the structure and ideas of all versions are based on the anthem ..." the Canadian violin virtuoso has said.
"Though there are many more genres in the world than this 17 of ours, it's a start ... and a little tribute to Canadian inclusivity."
LARA ST. JOHN & MATT HERSKOWITZ | 'CANADA 151 PROOF' FOR VIOLIN & PIANO | 2018