3 VC Artists to Join Lincoln Center Chamber Music Society Roster
The Chamber Music Society of Lincoln Center has announced the appointment of eight new young instrumentalists to their prestigious 'CMS Two' roster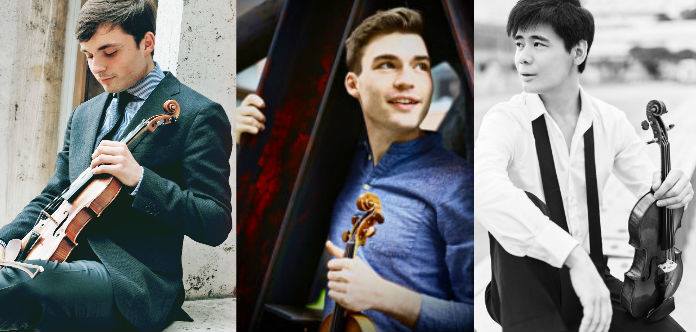 The Chamber Music Society of Lincoln Center, in New York has today announced the appointment of eight new young instrumentalists to their prestigious 'CMS Two' program - including violinists, VC Artists Francisco Fullana, Alexi Kenney and Angelo Xiang Yu.
The roster will also include the addition of pianist Lise de la Salle, cellist David Requiro, bassist Xavier Foley, flutist Adam Walker and clarinetist Sebastian Manz.
"The astoundingly high level of this year's applicants leaves no doubt that CMS Two is the ultimate program for young chamber musicians of today..." CMS Artistic Directors David Finckel and Wu Han have said.
"We are thrilled to welcome these eight extraordinary new artists into our midst," they have said.
Chosen from international applicants, the 'CMS Two' three-year residency offers unparalleled professional opportunities – including New York concert seasons, national and international residencies and tour appearances, educational activities, recordings and international broadcasts.
The current Chamber Music Society of Lincoln Center 'CMS Two' roster also includes VC Artists Paul Huang, Chad Hoopes, Matthew Lipman and the Calidore String Quartet.