Los Angeles Philharmonic Presents "Power to the People!" Festival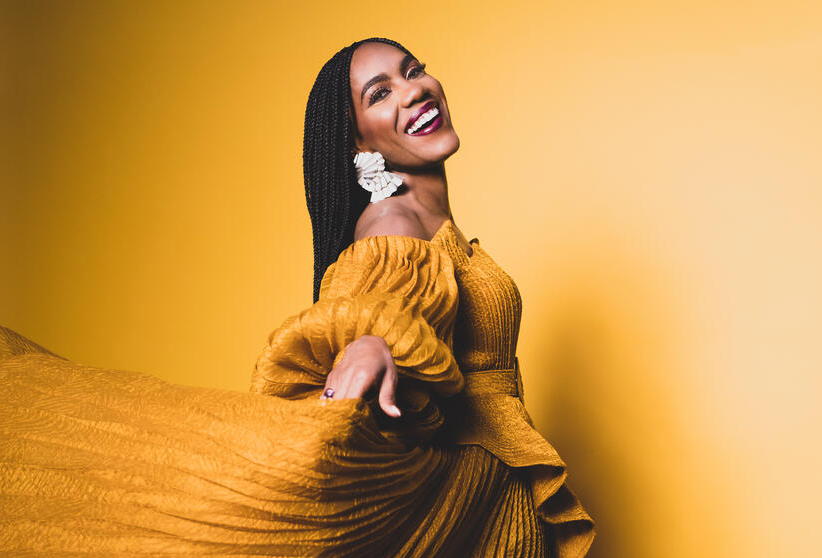 LA Philharmonic's Power to the People! Festival is co-curated by LA Phil's music director Gustavo Dudamel and creative chair for jazz Herbie Hancock. 
The event will bring together artists to showcase multidimensional visions of music and social change — celebrating the role artists play in advancing social change, civil rights, and humanitarian causes. The event aims to imagine the world as it could be and motivate action.
"Ever since my experience with El Sistema as a young boy in Venezuela, I have passionately believed in the power of music to unite, heal, and inspire us to build a better world," said Dudamel in the press release. "The extraordinary artists in this festival, each with their own unique vision of how art can change society for the better, serve as a powerful reminder that, no matter the challenges that face us, there is always hope for the future."
"I'm so thrilled to be collaborating with Dudamel to gather together composers, musicians and activists who are carrying the torch for a wide variety of communities," added Hancock. "These are artists who help us understand one another, who fight for the rights of all people to be treated as equals. It's a celebration not only of great music, but of people who teach us how to find our voice and who use theirs to preserve the dignity and rights of all."
Earlier in 2020, as concert halls began closing due to COVID-19 protocols, the LA Phil was forced to reduce the original run of this festival. However, Power to the People! returns in full production this spring. 
The return will see highly anticipated artists and thought leaders from the festival's first edition, as well as all-new programs and commissions.
Featured performers at the Walt Disney Concert Hall include organist Nathaniel Gumbs, J'Nai Bridges, guest vocalists Devendra Banhart, Edna Vazquez, iLe, Mon Laferte, Rodrigo Amarante, and Silvana Estrada; as well as Ted Hearne's Place in concert — created with poet-librettist Saul Williams and director Patricia McGregor with the LA Phil New Music Group.
Power to the People! will also involve discussions in venues across LA including the California African American Museum (CAAM) and the Skirball Cultural Center. Speakers include Angela Davis, who will discuss creativity's role in social change, Bryonn Bain with his multimedia production Lyrics from Lockdown, and Saul Williams leading a conversation about the intersection of art and politics in America.
For the full list of programmed events and to attend the festival, click here.