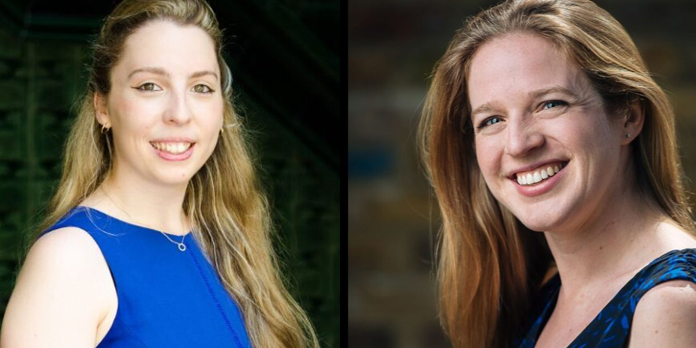 Caroline Petheris also the leader of the Sinfonia Cymru, and holds a teaching position at the Royal Birmingham Conservatoire. She previously served as the 1st violinist of the award winning Zelkova Quartet.
Katie Stillman is a founding member of the Barbirolli Quartet, and serves teaching positions at Chetham's School of Music and the Royal Northern College of Music.
"More than ever before, we all need the strongest leadership possible," Manchester Camerata's CEO Bob Riley today said. "Having two such committed and outstanding people and players in our team, puts us in a great position for the challenges and opportunities ahead."
"I'm delighted and honored to take up the Leader position at Manchester Camerata. There is no doubt that this is an extremely difficult time for musical organisations, and our orchestra is no exception. I endeavour to raise awareness of our industry's plight and garner much-needed support for the orchestra and our wider freelance community." Caroline today said.
"I love the energy and commitment of my colleagues at Manchester Camerata and am looking forward to working closely with the wonderful Caroline Pether," Katie today said. "I can't wait for some more music making!"