Australian National Academy of Music Announces Karajan Academy Recipient
The Australian National Academy of Music, in Melbourne, today announced Australian violinist Harry Ward as the winner of the 2021/2022 Karajan Academy place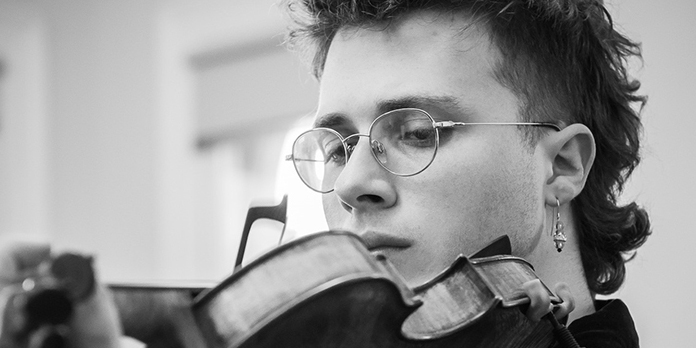 The Australian National Academy of Music, in Melbourne, today announced Australian violinist Harry Ward as the winner of the 2021/2022 Karajan Academy place.
Starting in early 2021 in Berlin, the position will consist of two years of classes, mentorship, chamber music with members of the Berlin Philharmonic, and performances with the ensemble.
"We are pleased to announce Harry as the third recipient of a place in the Karajan Academy as part of ANAM's ongoing partnership with the Berlin based organization" ANAM Artistic Director Nick Deutsch said. "Throughout his time at ANAM, Harry has displayed all the necessary skills to fulfill such a role to the highest level. He is an exceptionally talented violinist, accomplished chamber musician and skilled orchestral player."
ANAM's International Academy program aims to deliver professional development opportunities to ANAM musicians and alumni in the world's leading orchestras, ensembles and academies.
A student of Robin Wilson at ANAM, Harry has won the Australian National Youth Concerto Competition, and was a special prize winner at the 2019 Michael Hill International Violin Competition.
"I'm incredibly honored and thankful for this wonderful opportunity" Harry said. "The Berliner Philharmoniker is such an inspiring musical environment and an orchestra I've grown up listening to. I'm so fortunate to get a glimpse into their world and what makes it so special."